Crofting Today
A croft is a small landholding, usually in the north of Scotland and the Scottish Highlands. It is normally worked and occupied by a crofter, who is the tenant of the croft and pays rent to a landlord. These landlords often have many crofts on their estates. The rent paid by the crofter usually only covers the bare use of the land, the farm buildings and the house. Fences and roads are the responsibility of the crofter. Today, many crofters have bought their croft and are owner-occupiers.
A croft is usually about 5 hectares in size, but can be as small as half an hectare or as big as 50 hectares. Most crofters have other employment to cover their main cost, as most crofts are too small to provide a sustainable income for a family. Many crofters also run tourism businesses from their croft as their main source of income.
Traditionally crofters mainly breed beef an
d lamb to sell on to lowland farmers, as raising them in the Highlands is not cost-effective, due to the climate and poor soil quality. Winter feed and potatoes are sometimes also grown. Modern crofters have diversified into horticulture and produce a widening range of seasonal plants, vegetables and fruit. Many are also interested in renewable energy, woodland management and forestry.
Crofts are regulated by a series of crofting acts, which have been passed since 1886. They protect crofters from being unfairly evicted from their land and guarantee fair rents. The regulating body for crofts is the Crofting Commission, who has their head office in Inverness.
How to become a crofter
Property sales or tenancies for crofts don't come onto the market very often, and when they do they are snatched up quickly, as the demand is great. They are sometimes advertised in the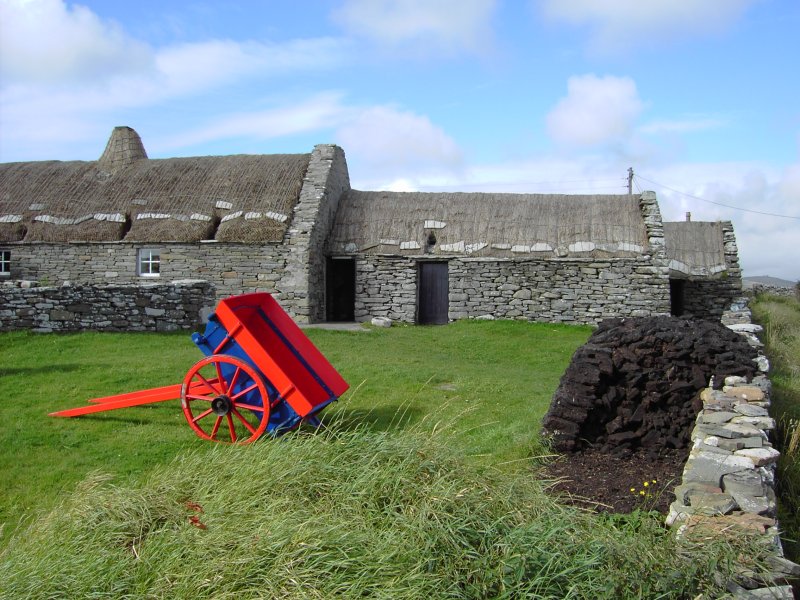 property sections of local newspapers, like the Northern Times, West Highland Free Press, Shetland Times, Stornoway Free Press or Oban times. Sales are usually managed by estate agents or solicitors, who can also be approached directly to enquire about any crofts available for purchase or tenancy. It is also a good idea to approach estates within the crofting counties directly, in case they have a croft coming up for tenancy.
Any change of tenancy or ownership is subject to the consent of the Crofting Commission. They take into account whether the proposed tenant or owner intends to live on the croft and work it and make a contribution to the local crofting community.
The Scottish Crofting Foundation (SCF) has a list of members who are interested in becoming crofters. They have connections that inform them of any crofts becoming available and will in turn inform those on their list. This is a service for members only.