Staying on a Farm in the Scottish Highlands.
Visitors to the Scottish Highlands may enjoy the scenic countryside as they pass through it, but wouldn't think of staying in these remote areas, on their rush to the big cities. This is, unfortunately, a missed opportunity to really engage with the local people, with the satisfaction of having contributed to the economy. The farms of the Scottish Highlands often double up as a place to stay, bringing some welcome cash to an industry that is sadly in decline.
The Decline of Farming
Over the last 20 years, there has been a marked drop in the number of farmers being able to adequately sustain themselves and their families, relying solely on income from the farm. The number of sheep flocks alone has fallen by approximately three million, with a similar drop in beef cattle numbers. One of the side-effects of this is the deterioration of grasslands and vegetation, leading to the loss of natural habitats.
How Visitors Can Help
In recent years, visitors to the Scottish Highlands have increased, showing an increase in spending by almost a quarter, some of which directly benefits the farmers. Tourism here is undoubtedly one of the fastest growing industries in the region, and guests can help by staying in the often overlooked towns and villages, making the most of the friendly welcome at local farms. Those visitors who may be concerned at the remoteness of some of these locations can rest assured that in the case of an emergency, a doctor is always at hand using https://www.livi.co.uk for help and onward referrals. Children particularly enjoy staying at a working farm, with the chance to see the animals at close sight.
Where to Stay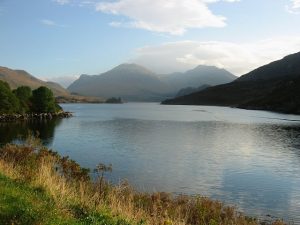 Inverness-shire is the heart of the Highlands, with many farms in the area, ready to welcome guests with open arms. The village of Daviot is a popular choice, being within easy reach of Loch Ness, dolphin spotting and the Culloden Battlefield for its outstanding history. The peaceful village of Tomich is an exciting place to stay, as it is a Victorian model conservation site, with accommodation available. Farm stays on the Belladrum Estate give access to some stunning walking trails.
What to Do
The Scottish Highlands is a dramatic and spectacular region, offering a host of activities for busy days. The mountains and glens can be explored directly from the farmhouse doorstep, with hiking routes suitable for all abilities. Of course, no visit to this area is complete without seeing Ben Nevis, the highest mountain in the British Isles. Anglers and golfers alike will be delighted with the choice of rivers and courses.
Farms in the Scottish Highlands offer the best of both worlds to visitors, with the option of staying in a friendly bed and breakfast establishment, or renting a converted barn for a self-catering hideaway.